$145.00

For use on 1970 and later Small Block engines. Will fit both styles of Saginaw pumps. Can be used on both A/C and non-A/C applications. Includes the correct OE style fasteners to mount the pump to brackets and the bolt, conical washer, and spacer used to sandwich the brackets to the pump body. Extra washer provided for use on water pump housing bolt in adjusting slot. Powder-Coated black for better appearance and longer life.


News posted longer than a month ago is automatically archived. To view past news, click here.



Visit The Mopar Webring
| Previous | Next | Random | List Sites |


...visitors and growing!
---
15/06/19 @ 12:11am
---
6732
---
39
---
43983
---
~$10,053,465
---
~$9.2,233,720,381,74E,+18
Help support MoparMarket.com by purchasing MoparMarket.com merchandise from our online store. All proceeds assist in the maintainence & continued growth of our online community.
---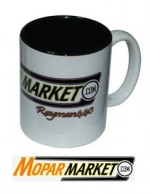 CLICK HERE