$42.50

Retro-design T-shirt featuring super-soft printed vinyl transfer for that period look using today's state-of-the-art vinyl printing technologies. Stedman classic-fit cut, 155 gsm 100% deluxe pre-shrunk ring-spun cotton with double-stitched sleeves and hems. Available in sizes S-3XL. Select from Black or White shirt. Click 'More-Info' for options.


News posted longer than a month ago is automatically archived. To view past news, click here.



Visit The Mopar Webring
| Previous | Next | Random | List Sites |


...visitors and growing!
---
15/06/19 @ 12:11am
---
6731
---
39
---
43983
---
~$10,053,465
---
~$9.2,233,720,381,74E,+18
Help support MoparMarket.com by purchasing MoparMarket.com merchandise from our online store. All proceeds assist in the maintainence & continued growth of our online community.
---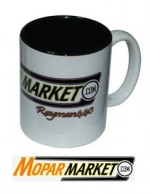 CLICK HERE