There are many websites on the internet dedicated to Chryslers and Mopars, both Australian and otherwise. For your viewing pleasure, a selection of links are presented below. If you wish to have your site listed here, contact a MoparMarket.com moderator (see the area for information) with your site details.

MoPar - Chryslers spare parts division

Global website for Chrysler branded product.

Global website for Dodge branded products

This is Chryslers Australian/Pacific web-portal.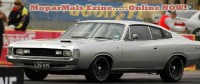 Check out this email based E-zine for the Mopar fan...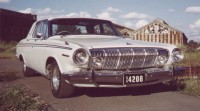 This site is dedicated to the Australian version of the Dodge Polara and Plymouth Fury.

This is dedicated to my car the Chrysler Valiant R/T E49 Charger sixpack 1972.

That is certainly a mouthfull in anyone's language.

It is an Australian 70's muscle car which has been very underated because it never won the big race on the Mount Panarama track in Bathurst N.S.W.

I hope you enjoy the pictures and brief story of my beloved Valiant, and if you have any questions don't hesitate to drop me a line…….Chris.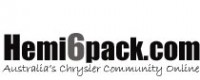 Another great Australian based online community. Forums, classifieds and the only place that offers a searchable online build-info database for specific models.
Check out Chrysler Owners Club of Qld Inc


Web-presence for Sydney based club CAVOA.
Home of the All Chrysler Day Organisation

Charger Club of WA website...and a great resource for technical infomation.

South Oz PT CRUISER fans...here's the club for you !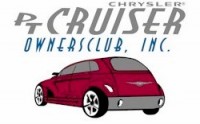 PT Cruiser Owners Club Inc'
Hunter Valley Chrysler Club

The website is designed to encourage and assist the preservation, restoration, modification and maintenance of Chrysler vehicles, both classic and new generation.

The aim is to bring together people with a common interest and passion for these vehicles who can then share idea's and experience.

The site aims to keep members informed of the latest news and developments in the world of Chrysler, both locally and globally.

There is a complete section on one of the strongest and most exciting Chrysler clubs in Qld, the Queensland Chrysler Association, including contact details.

While all forum's are available to be viewed by guest's you will need to register to be able to post. Once you are registered with username and password you will also have a private mailbox, from which you can send and recieve private messages (pm).

The administrator would like to invite and encourage any person with a genuine interest in Chrysler vehicles to participate in any or all forum's, irrespective of experience or expertise.

Above all else the site aim's to be an enjoyable experience,both social and friendly, with quality technical help and advice where ever possible, up to date events and invitations calendar, a good place to buy and sell, with news on Chryslers, dragracing and circuit racing and more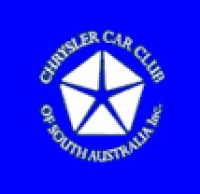 Adelaide, South Oz is the birthplace of the Valiant and spiritual home of Chrysler down under. Established in 1984, one of the biggest and oldest car clubs in Australia, the CCCSA have 198 financial members - 128 on the historic registration scheme - with our monthly meetings attracting at least forty or more MoPar enthusiasts regularly.... Check out our website for more information.

Specialising in the preservation of classic Chrysler vehicles and components, we offer a full range of reproduction, restored, NOS and excellent used parts to suit most Mopars. We also provide a complete mechanical and ground-up restoration workshops offering a large range of services from engine building, transmission reconditioning, paint & panel & complete drive-in/drive-out restorations.

Our online webstore also offers over 2000 individual products to choose from that cater exclusively for your Chrysler, Valiant, Dodge or Plymouth vehicle. Check it out !!!

We are your source for genuine Mopar Rebuilt Transmissions and Engines! (Chrysler, Dodge, Plymouth & Jeep) factory remanufactured parts with the Mopar 3/36 limited Warranty good at any Chrysler, Dodge or Jeep dealer in the continental USA.

This is the real thing at a really great price! Please visit our transmissions page for a complete listing of our inventory. Here you will be able to look over the price list and click on the part number you need, fill out the request form, include your VIN, and we will follow up with all the information you need. We're taking care of the details so you can get back on the road faster!

No links were found in this category!